Welcome to Emily Holloway Therapy.
I'm Emily a UK based counsellor and therapist offering online therapy worldwide. This site will help you find out more about me, the way I work and how therapy works.
There are many reasons that people come to therapy. For some, it may be to find support for an ongoing issue, some find themselves in a crisis, and others are investing time in self-care to unpick the confusing and complex challenges of everyday life. I believe that with the right support and time, we can all thrive. Everyone needs someone on their team, to listen to them and to help them find their voice.
An important part of counselling is creating an honest and trusting relationship with your therapist. Having a relationship that focuses on ensuring that you feel safe enough to explore all aspects yourself and your world can be transformative. This space can provide you with the clarity and calm you may need to understand yourself better, gain the strength to make real change in your life, and reach your full potential. You know yourself better than anyone else, so I encourage you to trust your gut when choosing which therapist, you want to work with.
I know how daunting it can be to ask for help, and how confusing and overwhelming it can be to find the right help. If you have made it this far, then you have taken the first brave step towards changing your story. Whatever it is you are seeking, I can offer you a confidential, non-judgmental and empathetic space to explore what feels right for you.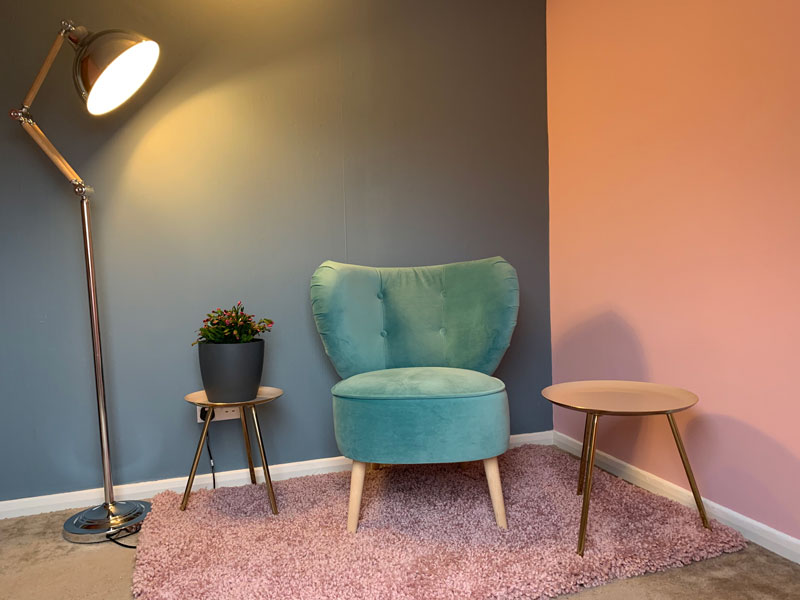 If you have any questions at all please feel free to get in touch via my contact page.
If you would like to find out more about the way I work then please see my "About Me" page.
"You may not control all the events that happen to you, but you can decide not to be reduced by them." – Maya Angelou