From personal experience, I know it can be incredibly hard and overwhelming to find the right therapist; trying to choose the right stranger to trust. This page will tell you a bit about me as a therapist and as a person, which may help you decide if I am a good match for you.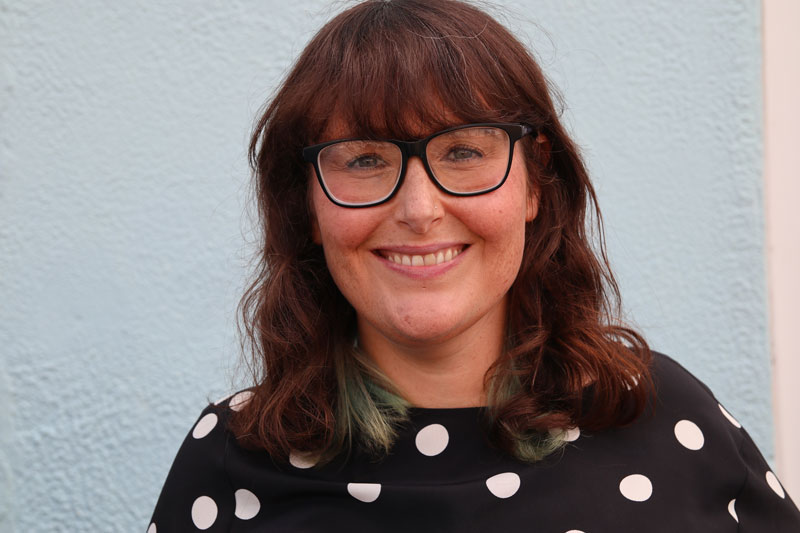 I am a qualified counsellor and therapist with over 10 years of experience. I use a 'Person-Centred' approach, which means that I put my clients at the centre of therapy. The sessions focus on what will help clients find their own solutions and better understand themselves. I encourage my clients to tell me what they need, what could go better and, importantly, what isn't working. Alongside a 'Person-Centered' approach, I use a range of additional therapeutic approaches, while always holding my client's needs at the centre as I fundamentally believe that the client is the real expert on themselves. I am open and accepting to change; we are in this together.
Finding a space for ourselves, where we put our needs first, can understandably bring up feelings of uncertainty. In my practice I offer a warm, compassionate, and non-judgemental style of counselling; it is important to me that my clients feel safe, valued and understood.
I am passionate about working with people to help them improve their worlds. I have worked in supportive roles for over 20 years. This experience has been diverse: from working as a Nanny, to managing a programme supporting families in Thailand impacted by the Tsunami in 2004. For the past 10 years, I have worked in inner city schools, supporting children, parents and staff in a range of ways: providing therapy, offering guidance, advocating for those in need, and liaising with social services. Helping parents and children create healthy relationships is a huge passion of mine and a driving force behind a lot of my clinical practice.
As a therapist I have experience working with a huge range of life's challenges, from depression and anxiety to substance abuse and eating disorders. So, whether you are looking for a space to unpick a new problem or for support to process the past, I am open and available to your story and experience. Whatever you bring to therapy is unlikely to shock me!
It is important to me that therapy be accessible to all and I strive to make my practice as inclusive as possible. I take time to learn about all the ways we can be in the world and, where possible, undertake additional training to support my practice.
Over my years of practice, I have developed some areas of specialist interest where I have gained in-depth knowledge and experience. For more information on this, please click on my Specialism page.
Introduction to Counselling – Open University
Certificate in Counselling Skills – Morley College, London
HPD in Person Centred Counselling and Psychotherapy– LC&CTA – (Distinction)
Certificate in online and telephone Counselling skills – Counselling Tutor
Using Sandtray in Therapy – Gestalt Center
Designated Safeguarding Lead – Level 3
In order to ensure I am as up to date as possible with the constantly evolving therapeutic world, I am always seeking out new learning and training.
I am a Registered Member of the British Association for Counselling and Psychotherapy (BACP) and Association for Counselling and Therapy Online (ACTO). In my work I follow the BACP's Ethical Framework for Good Practice.
"You can't go back and change the beginning, but you can start where you are and change the ending." – CS Lewis